Style App
Utilizing artificial intelligence and neural networks, Style App will take an image or video that you supply it and apply a style to your media.
Images and gifs
---
---
Or an evening shot of the golden gate bridge – before and after:
Videos
---
It also works on video. Here's an example I put together
---
Style App Info
---
It's easy to use and you can chain styles together for more style combinations: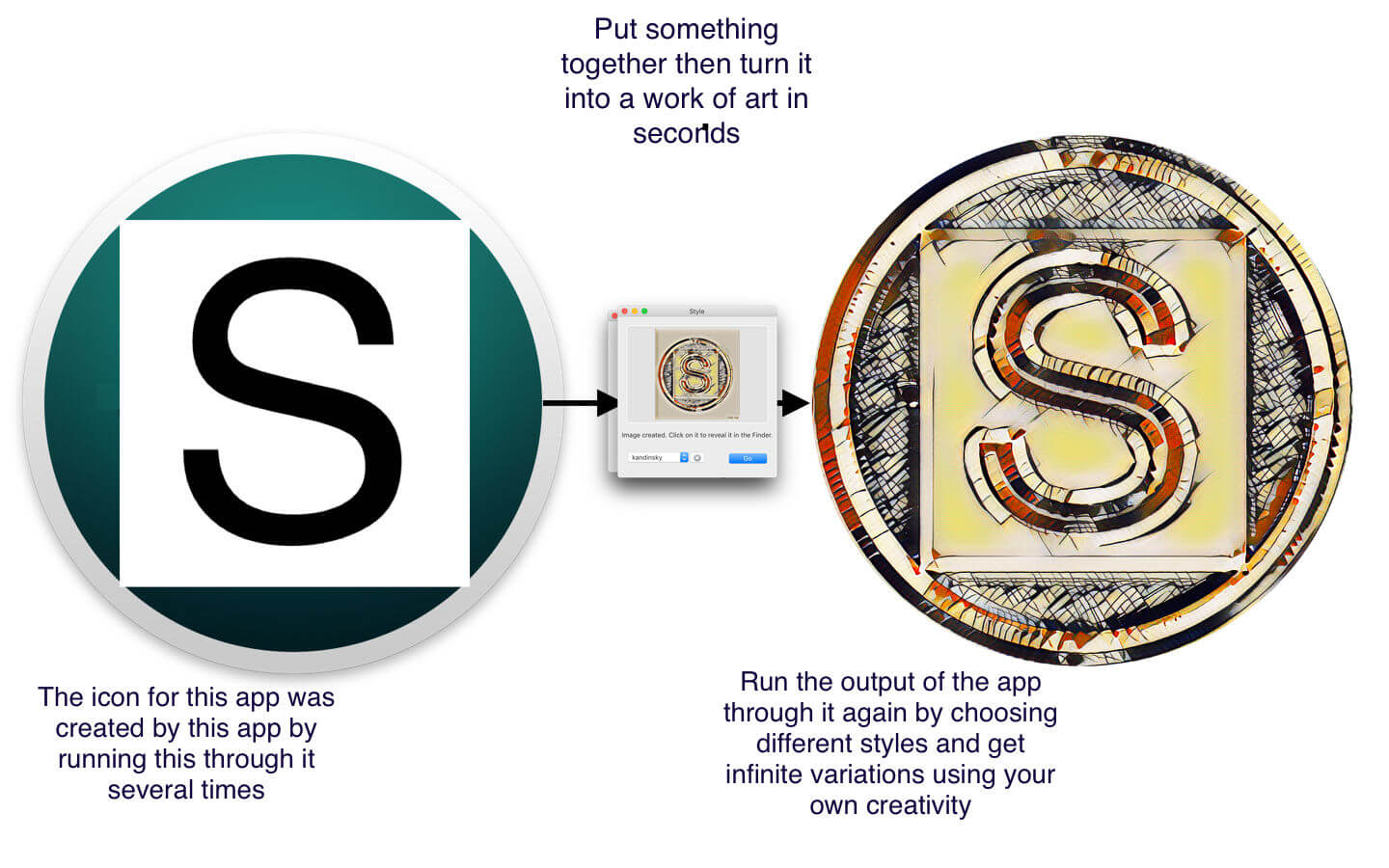 ---
---
And because Style runs offline, you can process high resolution images or videos any time you like.
Download Style App
---
End User License Agreement:
---
Click here to view the End User License Agreement.