File Extractor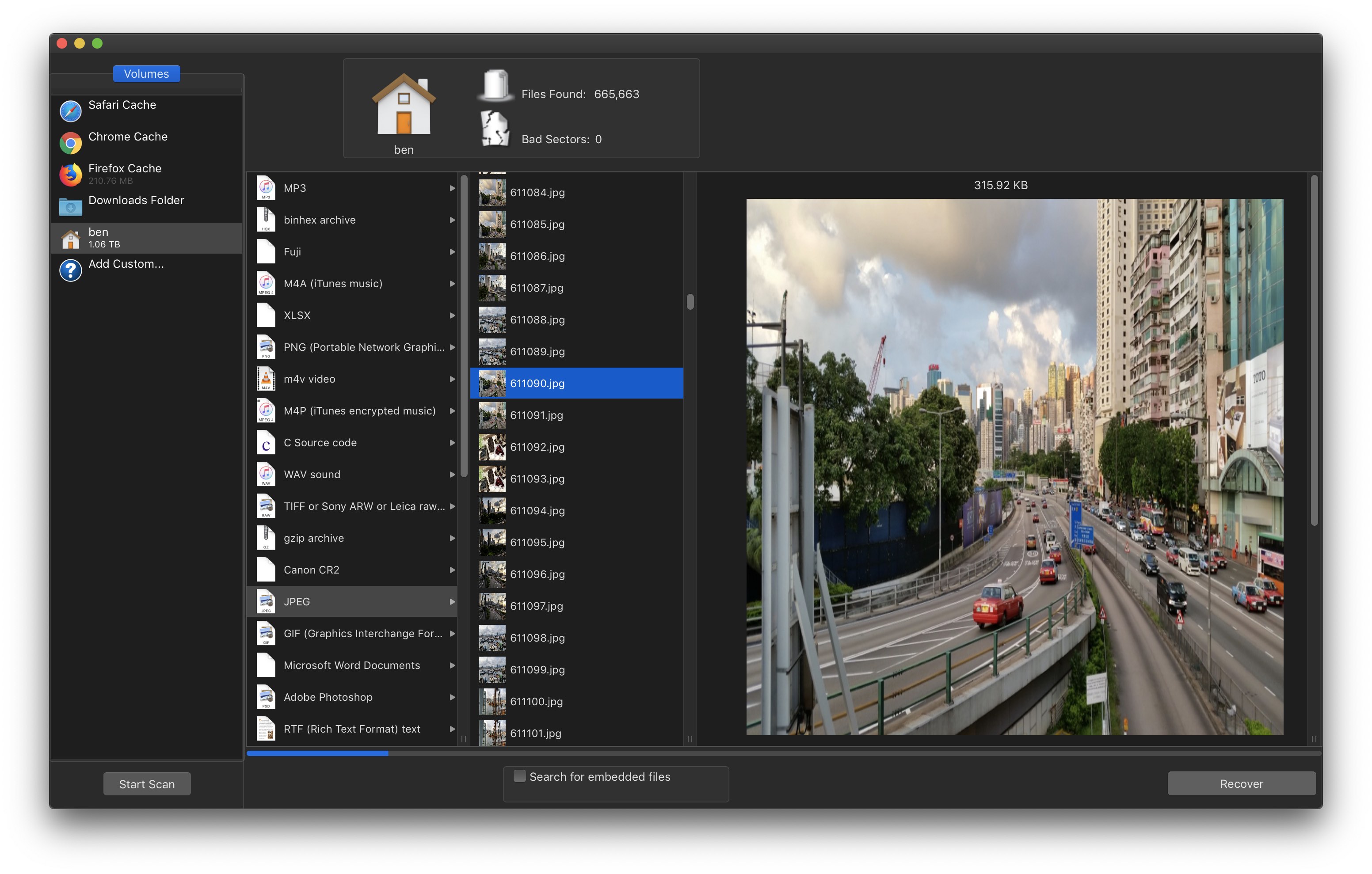 FileExtractor is a powerful utility that will scan your selected files or folders and extract the individual files, text, and other data contained in them.
It is useful for extracting wanted files out of other files in a variety of circumstances. For example when you have a 3rd party file that you need the contents of which are otherwise inaccessible, or when you need to access the contents of your own files that are corrupt or otherwise hard to obtain.
Due to the fact that it uses state of the art algorithms to extract data from any kind of file (including decompressing some file types and UUDecoding any encoded data it comes across transparently and on-the-fly), it will often surprise you with the quantity, quality, and kind of data that you find it will extract from files. Additionally all text is saved an "Raw Text (plain)" which will give you access to all valid text data found anywhere scanned.
Another feature it has is that if you make a disk image using Disk Utility and scan that it will recover deleted files from that. This can be used with camera SD cards, spinning hard disks, and most other media types.
Some examples of interesting things to scan are:
• PDF files to extract the text and images
• Graphics images to extract the separate images contained in them (such as PSD files)
• Scan disk images (with the .dmg extension) to recover the deleted files from them. If you make a .dmg file of a digital camera's memory card (using Disk Utility) you can effectively recover deleted files from your camera that were deleted, or get files back after the card becomes corrupted.
• Any large complex filetype. For example you will often find jpegs embedded in Photoshop documents.
• Your browser caches. You will be able to view the files they contain this way.
• Corrupted documents which you would like to salvage the contents of. FileExtractor will extract all raw text from any document kind and save it as "Raw Text (Plain)" in the folders that it displays.
Downloads
---